David Conte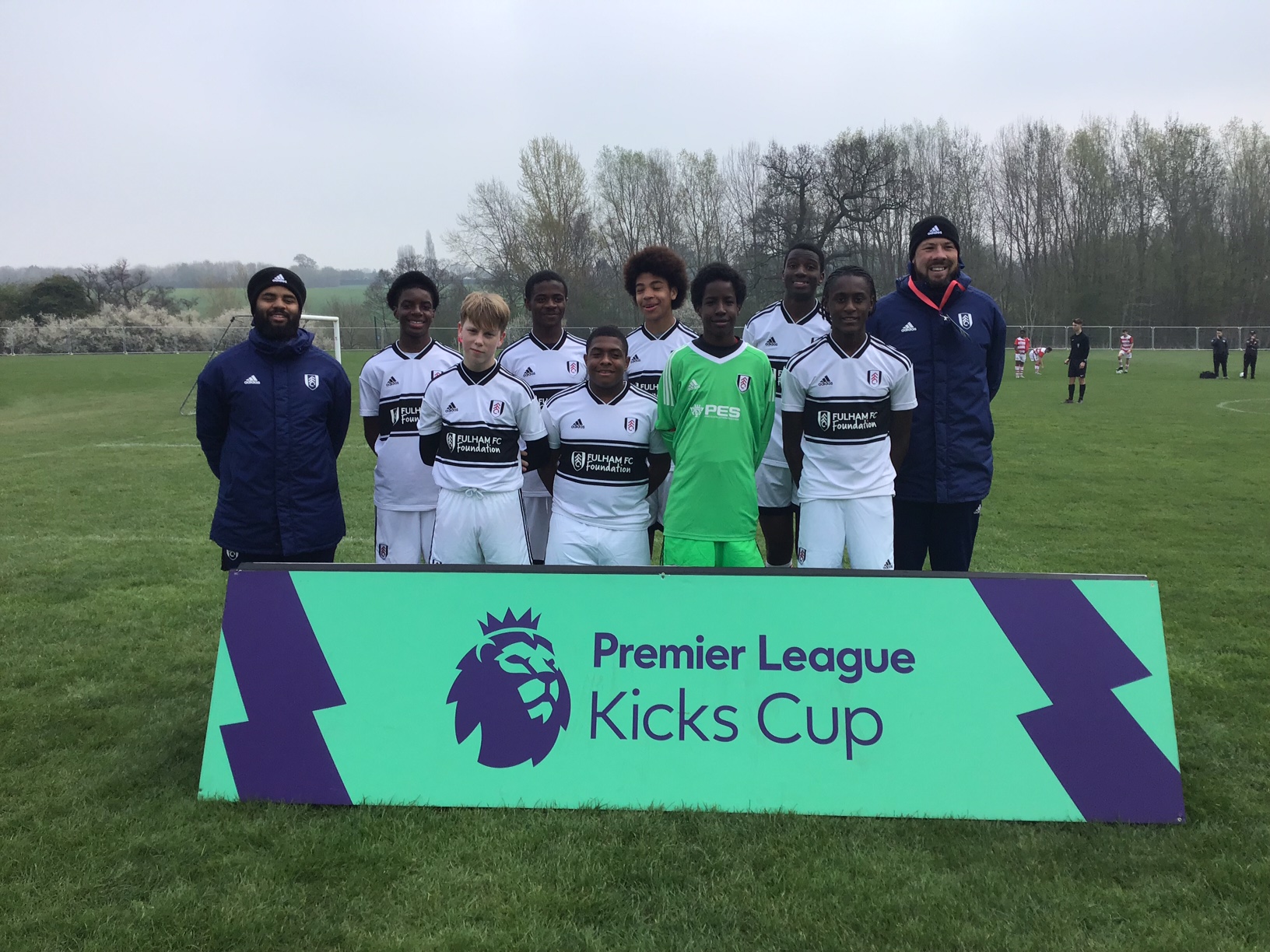 Conte of Kicks
David Conte is a 16-year old boy who has been a consistent FFCF Kicks participant for the past 2 years. David attends Kicks on a Monday, Wednesday and Friday at our Park Campus, Lavender and Elmgreen venues.
David Conte is a young person with mild autism. Our Kicks programme does not have specific/exclusive SEND activities, but we do provide numerous training opportunities for our Kicks coaches, to ensure they are providing activities inclusive of everyone. This is a strategic approach, we aim to provide a range of opportunities to SEND young people, for example, a young person could attend our Pan Disability Club in their local area or they may feel more comfortable attending their local Kicks session. Or, they may wish to attend both! At David's first couple of sessions he was quiet and kept to himself. However, through consistently attending Kicks sessions across multiple locations, he has now become much more confident in himself. At sessions he is the first to greet everyone, he wants to be captain every week and has made many new friends from different areas.
David has had many opportunities to attend tournaments and trips such as going to Warwick University to play in the Premier League Kicks Cup. He has and still attends our Kicks League where he gets to meet even more young people. He has also had a chance to go on trips with us during the holidays such as laser tag, football golf and go karting, all this has helped us keeping David at Kicks, given him things to look forward to and experience new things.
David has attended a number of workshops whilst attending our Kicks programme. These include a workshop on Crime Awareness, the Metropolitan Police Joint Enterprise workshop and a Fire Safety and Arson Awareness Workshop. He has also attended a workshop delivered by the motivational speaker Kevin George.
David has been consistent enough to be invited to other sessions at Fulham FC Foundation, such as our Kicks Development Cub (KDC) programme. There he had a chance to have more contact time with Fulham FC Foundation coaches and take his football to another level. Through his one year at KDC, he was put forward to attend trials for our college Football and Education programme. David did very well on the trials and was accepted. He is now a Coulsdon College student, whilst being part of our Football and Education programme. There he has made a good impression on the coaches and does very well in games, and more importantly, he is taking a good interest in his education.
As well as providing different fun experiences for David and our young people, many of them including David express that they would one day like to be coaches themselves. So here at Fulham FC Foundation we have also had David volunteer on Kicks sessions and have also given him opportunities to be involved in a Sports Activator course that will help him on his journey to being a coach.
Kicks has had a positive impact within David's life, he has made many fond memories, when asked about what his best memories at Kicks were, this is what he listed:
Attending Premier League Kicks cup

Winning FFCF Kicks League

Getting tickets and getting to watch Celta Vigo at Craven Cottage

Meeting new friends

Being accepted on to the Football and Education programme
"I enjoy going to Kicks because I made new friendships and I developed more on confidence and getting into Football and Education. I also want to thank all the coaches for helping me improve on football"
David Conte
"David Conte is a participant I see most at Kicks during the week, he seems to enjoy Kicks so much he goes to as many different venues he can. Him being a pleasure to have at Kicks as well as being a consistent participant, allowed me to provide as much opportunities as I could for him, such as tournaments, trips and workshops, KDC and giving him a gentle nudge to attend the F&E trials at FFCF. His F&E staff have played a big positive role this past year, It's amazing to see where he started at the beginning and where he is now, he's not only a better footballer but also is going into a young man whose thinking more about his future. I hope he carries on doing well and progress at his F&E programme and continues attending kicks for as long as possible, I look forward to seeing where David ends up in the future as I believe he will do very well for himself." Hussein Mohammed – Elm Green Kicks Head Coach
"David is quite shy when you first meet him. However, once you start a conversation with him you soon learn he's well-mannered and quite mature. Since he joined the college in September, he has grown in confidence, applies himself well during lessons and always tries to work to the best of his abilities." Mark Tiller – Coulsdon College Tutor
What next?
David is currently at Coulsdon College and attending our Football and Education programme, he is looking forward to seeing how much he can improve within and away from football. His plans for the future are:
Finishing his time at Coulsdon College with good grades to get into University.

He wants to attend University, and hopes to figure out what he wants to study.

To carry on getting qualifications, that get him closer to being a coach.

To carry on attending Kicks for as long as he can.

Always to be playing football and hopefully get a chance to give back to the community.