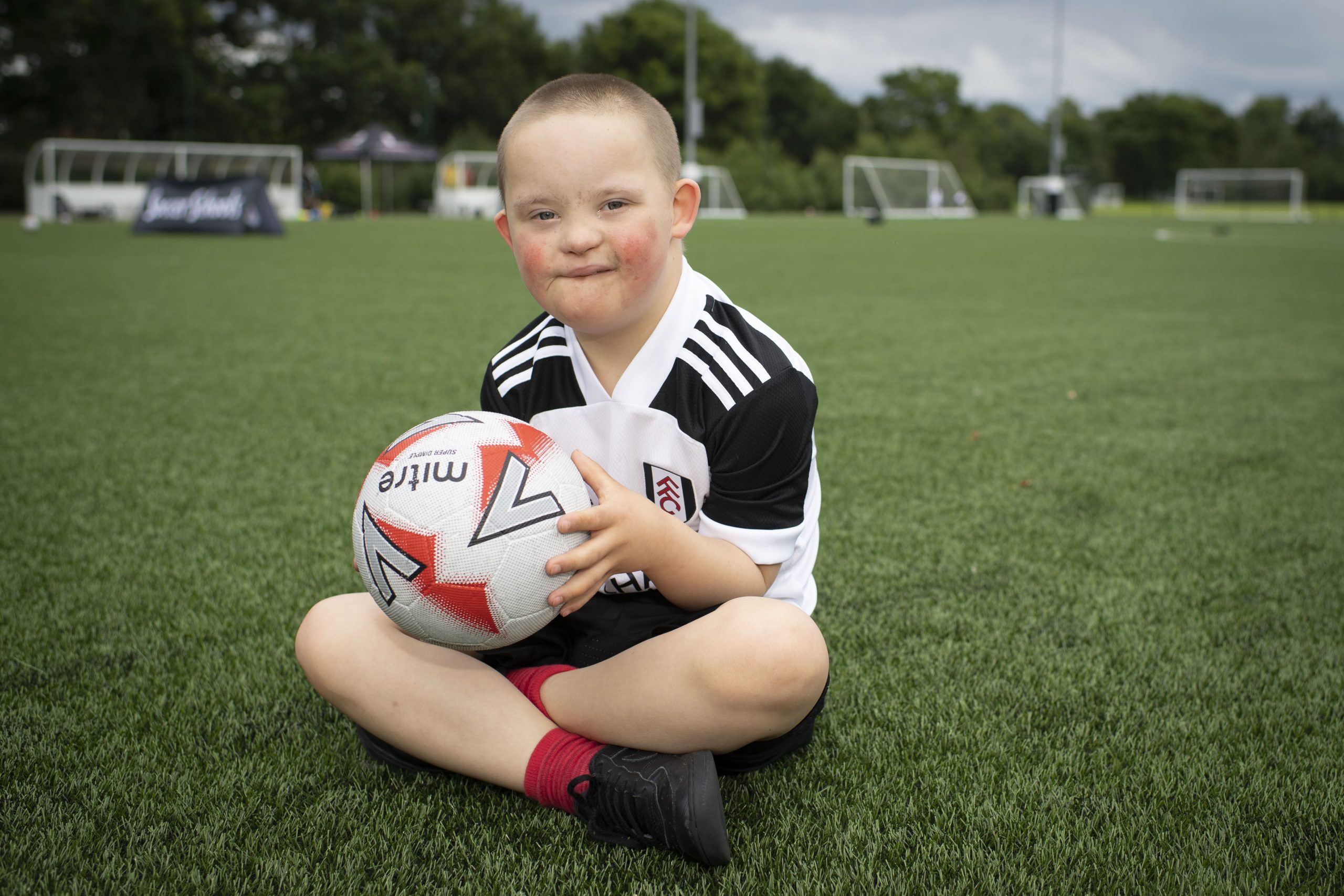 Year-on-Year
Every year we strive to build better lives through sport for our participants and the wider community.
As outlined in our 2019-22 strategy, each year we are looking to engage with a greater number of participants, increase our contact time and improve opportunities for underrepresented groups.
Please see the below for an honest, transparent overview of a snapshot of our progress over the past 4 years.
The big numbers: 2021-22
Average contact time per participant
The big numbers: 2020-21
Average contact time per participant
The big numbers: 2019-20
Average contact time per participant
The big numbers: 2018-19
Average contact time per participant
What does this activity mean to me?
These sessions helped my son to become more confident and more over not to feel isolated from society. This is a good chance to meet other people and communicate with them. He has got language impairment and developmental delay so can't express his opinion but I can see that he is really happy when he comes to the session, it shows his positive mood.
My daughter says she really liked her coach Ellie. My daughter was the youngest there, had never done football before and didn't know anyone. But Ellie immediately made her feel at ease and she had a fantastic time. Thank you.
I really like the team a lot and it helped me a lot. I like that the coaches are really nice, the other kids are really nice to me as well. Some people want to be like a role model to me as well. The best thing has to be I play in a lot of tournaments. They give me feedback a lot, and saying I have to work hard and just enjoy yourself and don't be upset, be happy!
I have a lot of good memories at Kicks, my best one has got to be when one night at Kicks I saved about 4 penalties. It just made me feel really good about myself and everyone was congratulating me. My other best memories are also: Colchester trip, winning Kicks League and getting signed for FC Porto of London.
Coach Connor and Jason have built up a good rapport with the children, lead exciting and engaging lessons and have great behaviour management with the children. I can see that the children are using some of these skills in the classroom and playground
Kicks to me is a place where I can go, feel safe and have fun. It's where I've learnt so much and gained confidence within myself. I've been going Kicks for as long as I can remember and its not only about the football and the fun stuff, it's about the doors it's opened for me and I'm glad that I attended kicks with Fulham.
You can see clearly that the work that you are doing is changing lives in so many ways. Therefore, if you ever have one of those days when the frustrations of the moment are a distraction .... rest assured you are making a significant difference. I simply want to thank you for the change that you and your team continue to develop in our son.
Kicks creates a safe and friendly environment providing a secure structure in the community bringing teenagers together providing us with a fun and engaging exercise. Personally, it reminds me why I enjoy playing football.
The programme is an important part of my week, it provides exercise as well as social contact with others which is good for mental and physical wellbeing. The sessions provides a quiz as well as games which are both fun and great for memory recall. It provides a platform to talk and have coffee with local people I would never had met which goes beyond the sessions and provides friendships outside of the programme which again is great to combat loneliness.
So much. Not only is it a chance to make new friends and keep fit but it is done in a fantastic environment with great coaches. Family life is complicated and this programme is respite and highly enjoyable. Genuinely good people are all there with the same aim as you and this helps spur you on. It makes Mondays enjoyable again.
Fulham Kicks is an amazing thing and brings youths that love football together and teaches people new skills, they gave me the chance to complete my FA Level 1.
I enjoyed meeting everyone on the traineeship and the people that were helping us on the traineeship, it made the whole experience more enjoyable and more beneficial at getting me ready for starting my new job.