Jean the "Boccia Queen"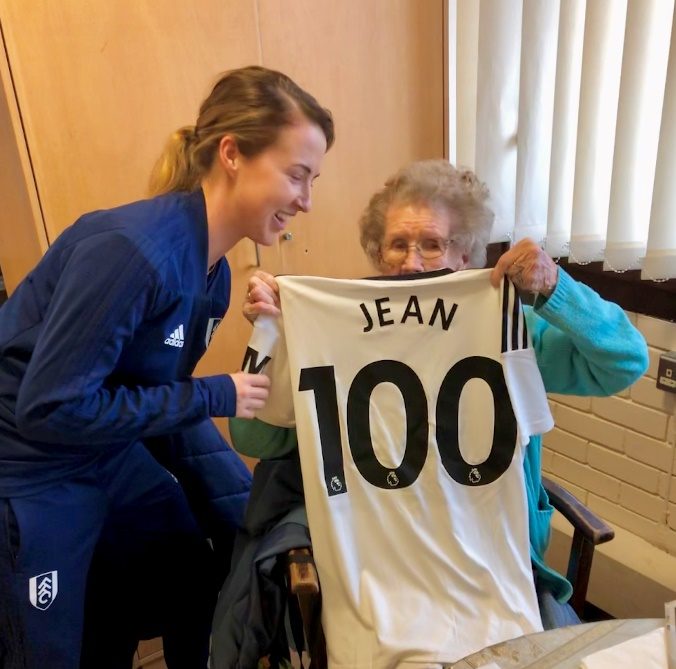 Jean Pullen – but every within Fulham knows her as Jean the Boccia Queen or Jean 100. Jean joined us for sporting memories sessions from June 2018, held at The New Horizon Centre in Merton.
Her first session she was a natural and won the deciding game! It was great to watch Jean come in and participate making some new friend within the centre, as every was cheering Jean as she was such a pro!
Jean is originally from Wales and is one of The New Horizon Centres regular clients attending for over 5+ years now. Jean attends 4 out of 5 days every week, attending the Lunch Club. This allows those over 60 to come in for a unique lunch every day and meet friends or make new friends including myself!
Over the 16 weeks we held sessions Jean taught me Welsh shown me memories of her childhood and we even had a few score predictions with each other when England played in the world cup (she won!).
She is very tech savvy, has a mobile phone and loves a little cup of tea! We celebrated with Jean and presented her with a very special Fulham shirt. Within 3 minutes she had the shirt on and was ready to be signed!